Stephen Jimenez Embraces His Role As A Right-Wing Media Celebrity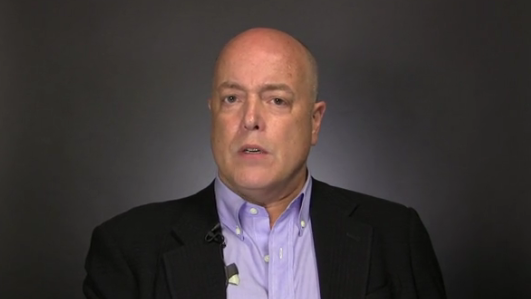 Author Stephen Jimenez claims that he doesn't want his book, The Book of Matt: Hidden Truths about the Murder of Matthew Shepard, to be used by right-wing media figures to "score political points." So why is he promoting his book on one of the most extreme anti-gay radio shows in the country?
The September publication of Jimenez's book revived the right-wing media's obsession with Matthew Shepard trutherism, allowing anti-LGBT commentators to seize on the book to assail hate crime laws and describe the problem of anti-gay violence as a fake crisis.
During an October 7 interview with radio host John Quinlan on Forward Forum, Jimenez proclaimed that he "completely" disagreed with the agenda of his right-wing supporters, calling it "frustrating" to witness "people attempting to score political points with the book":
Just a few weeks later, however, on October 18, Jimenez appeared on the notoriously homophobic radio program The Janet Mefferd Show to promote his book and defend himself from critics of his reporting. 
Mefferd is guilty of the kind of anti-gay point-scoring Jimenez claims to oppose. Earlier in October, Mefferd invited Peter LaBarbera - president of the anti-gay hate group Americans for Truth About Homosexuality (AFTAH) - to laud Jimenez's book while describing gay men as pedophilic and claiming that the Shepard case has "brainwashed" Americans into supporting homosexuality.
For Jimenez - who sanctimoniously claims that he's done far more for gay rights than his current critics - receiving praise on a show like Mefferd's must put him in an awkward position. 
Mefferd has a long history of anti-gay commentary, including recently claiming that America is now in its "death throes" because of support for gay rights. Her show repeatedly welcomes some of the most fringe anti-gay activists in right-wing politics, providing them with a welcoming platform to spout their talking points.
But Jimenez might not have many other opportunities to promote his work at this point.
His book has been widely criticized for its shoddy journalism and was rejected by people familiar with the Shepard case. As Think Progress's Alyssa Rosenberg argues, The Book of Matt reveals much more about Jimenez's ego than the specifics of Matthew's murder.
It's unclear whether Jimenez was being disingenuous in his interview with Quinlan or whether, faced with persistent criticism of his book's arguments, Jimenez changed his mind and decided he'd accept whatever support he could get. Either way, his willingness to appear on Mefferd's show seems to confirm the view that Jimenez's primary interest is bolstering his own profile rather than providing an objective look at Shepard's death.