Debunking Stephen Jimenez's Effort To De-Gay Matthew Shepard's Murder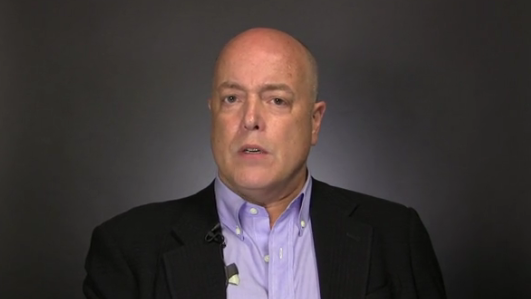 Journalist Stephen Jimenez's The Book of Matt: Hidden Truths about the Murder of Matthew Shepard makes the bombshell claim that illicit drug use, not homophobia, was the central factor in the gay University of Wyoming student's brutal 1998 murder. Shepard truthers in the right-wing media have pounced on the book to assail hate crime legislation and the larger push for LGBT rights. But Jimenez's argument is tainted by its reliance on wild extrapolation, the use of highly questionable and often inconsistent sources, paranoia that critics of his work are engaged in a "cover-up" of politically sensitive truths, and the cavalier dismissal of any evidence that runs contrary to his central thesis.
BACKGROUND
A year and a half after Shepard's October 1998 murder, Jimenez arrived in Laramie, Wyoming, to research a screenplay on Shepard's life and death. By that point, Aaron McKinney and Russell Henderson had received life sentences for the killing. There was no federal or Wyoming hate crime law, but media reports and McKinney's use of a "gay panic" defense at trial indicated that anti-gay bias motivated the crime. According to Jimenez, he accepted this version of the story when he arrived in Wyoming in February 2000.
When Jimenez returned to Laramie for a "final research trip" in October 2000, he stumbled upon a letter from an anonymous "Concerned Citizen," addressed to prosecutor Cal Rerucha. The letter expressed disbelief that McKinney had claimed "gay panic" at trial, because "[d]eep down inside, a small part of him really liked some homosexual action." This anonymous letter, Jimenez writes, became the starting point for "a second look at the whole case." "If Aaron McKinney, who reportedly targeted Matthew because he was gay, was not 'straight' himself, what else was going on that October night when he unleashed his rage?" Jimenez asks.
RUMORS, INNUENDO, AND QUESTIONABLE SOURCES
Jimenez's reaction to the "Concerned Citizen" letter is typical of his reporting style. The letter-writer's anonymity and lack of any actual evidence regarding McKinney's sex life doesn't appear to raise any red flags for Jimenez, who assumes that this anonymous tipster has revealed long-concealed truths about the Shepard case.
Anonymous or simply unreliable sources are at the heart of Jimenez's effort to de-gay Shepard's murder. An anonymous "Wyoming law enforcement official" told him that "Shepard's murder had nothing to do with his sexual preferences."  Jimenez doesn't elaborate on the extent of this official's involvement with the case, but he assures readers that the official's claim was "an assertion I would come to hear often during interviews." Among the others repeating that assertion was Glenn Duncan, a disbarred attorney who lost his law license after allegations of misusing clients' funds. Duncan agreed to an interview with Jimenez on the condition "that someone in the media finally tells the truth about Shepard's murder."
In fact, Jimenez relates, "[t]he more time I spent in Laramie ... the more frequently I heard rumors of a cover-up around the murder." While unfounded gossip is hardly unheard of in the aftermath of a horrific crime, Jimenez is seemingly convinced that these rumormongers are on to something.
The "hidden truths" Jimenez claims to uncover are that McKinney and Shepard were regular methamphetamine users deeply implicated in the drug trade, and that, contrary to what McKinney (the principal attacker), Henderson, prosecutors, and Shepard's friends and family have always said, the two men actually knew each other before the night of the attack. What's more, Jimenez says, the two had had sex before - suggesting that homophobia couldn't possibly have been a factor in Shepard's murder.
The principal source for the latter claim is Thomas "Doc" O'Connor, a Laramie chauffeur and operator of the Lincoln Escort Service. O'Connor told Jimenez that one night, McKinney and two other men were fooling around in the back seat of his limousine, and that "Matt may have been one of the guys in back [of the limo] with Aaron. ... I can't say for sure."
McKinney has denied that he's bisexual and there's no evidence that establishes a link - sexual or not - between him and Shepard prior to the night he and Henderson left a Laramie bar with him and savagely beat him in an open field. Still, Jimenez persists in his claim. "Ten different sources," Jimenez writes, "have acknowledged that they were in the company of both men together, or that they learned from Matthew himself about his relationship with Aaron." Considering that his sources were primarily anonymous and struggling with meth addictions, it's unclear why Jimenez considers them credible - particularly when both the killers and the victim's close circle emphatically deny any connection between the two.
Jimenez insinuates that Shepard feared his death was coming - perhaps due to a drug deal gone awry. Jimenez seizes on the recollections of Shepard's close friend Tina Labrie, who remembers a depressed and anxious Shepard in the days before his death, to conclude that Shepard was expecting something awful to happen to him. But as Jimenez notes earlier in the book, Shepard had been suffering the emotional scars of a traumatic gang rape in Morocco a few years earlier. In 2009, Shepard's mother Judy told Metro Weekly that the rape profoundly changed her son.
"Matt didn't get over it," Judy Shepard said.
Nevertheless, Jimenez operates on the assumption that McKinney and Shepard were well acquainted fellow meth dealers and uses this premise to color the available evidence, including McKinney's confession statement to Detective Rob DeBree:
The context of the conversation makes clear why McKinney didn't use the past tense. DeBree - who used the present tense himself - asked McKinney to take him back to the night of the attack and reconstruct the scene at the Fireside bar. McKinney hardly seems to be describing preordained plans to meet an intimate acquaintance. Far more notable is his use of the anti-gay epithets "fag" and "queer" to describe Shepard.
DISMISSING EVIDENCE OF HOMOPHOBIA            
For an author trying to make the case that homophobia played no role in Shepard's murder, his killer's use of crude, anti-gay language would seem to pose a significant problem. Not so, Jimenez assures us. McKinney - who described himself as a "drunk homofobick [sic]" in a letter written from prison - was merely trying to imitate the thug image of the gangsta rappers he admired, according to Jimenez. This explanation is just as implausible as Jimenez's bizarre speculation that President Bill Clinton spoke out on Shepard's murder and championed hate crime legislation in order to divert public attention from the Monica Lewinsky scandal. 
Similarly, Jimenez has a quick and simple explanation for why McKinney and his girlfriend cited Shepard's sexual orientation as central to the crime. Shortly after the attack, McKinney's girlfriend, Kristen Price, granted a television interview in which she stated that McKinney and Henderson "just wanted to beat [Shepard] up bad enough to teach him a lesson not to come on to straight people." To hear Jimenez tell it, Price's interview and McKinney's "gay panic" defense were part of an elaborate ruse concocted to cover up their use and selling of meth. One of the sources McKinney uses to corroborate this narrative is a Denver meth addict known simply as Joan, who insisted that homophobia played no part in Shepard's death. 
But if inserting a gay angle was simply a legal survival strategy for Price and McKinney in the weeks and months after the crime, why did McKinney continue to describe himself as "homofobick" when he was in prison - long after he had any hope of getting off on a "gay panic" defense?
MCKINNEY'S SHIFTING STORIES
McKinney long maintained that he hadn't used meth in the weeks leading up to the attack - a statement supported by Detective DeBree, who said that investigators determined that McKinney and Henderson likely hadn't used meth for "two to three weeks previous to that night [of the attack.]"  
By 2004, however, McKinney's story had changed. In an interview with ABC News' Elizabeth Vargas for a 20/20 special produced by Jimenez, McKinney said he was under the influence the night of the attack and "hallucinating pretty bad." The 20/20 report - criticized by journalists, media scholars, LGBT advocacy group GLAAD, and Shepard's family - sparked a furor, especially in light of an email indicating that Jimenez had already made up his mind about the case before he and his ABC colleagues began reporting the story. In his book, Jimenez defends the report, writing that Ted Henson, a purported lover of Shepard's - unknown to Shepard's friends and family - had stated in an August 2005 email that everything in the 20/20 report was true.
Jimenez accuses DeBree of lazy - if not duplicitous - detective work in concluding that meth wasn't a factor on the night of October 6. Instead, Jimenez is resting much of his book on the latest in a series of shifting stories from McKinney. As Cathy Renna, a former GLAAD official, told the Washington Blade, "Aaron McKinney has changed his story so many times it's not even worth trying to keep count." In fact, Renna notes, McKinney has been consistent about only one thing - "that he didn't know Matt beforehand."
Tim Newcomb, a defense attorney for Henderson, released a statement on September 26 defending the professionalism of law enforcement officials and investigators who ruled out meth as a factor in the murder.
"I have long believed that Aaron McKinney targeted Matthew and justified his horrific savagery because he saw Matthew as being gay," Newcomb said.  "I continue to agree with law enforcement and the prosecutors' similar conclusions."
SHODDY JOURNALISM, TERRIBLE CONSEQUENCES
Although right-wing media have rejoiced at the arrival of The Book of Matt - convinced that it exposes an LGBT "grievance industry" founded on "lies" and cover-ups, Jimenez's repeated conjecture, unreliable sources, and stubborn denial of blatant evidence of homophobia mark the book as a sub-par work of reportage.
In the course of his failed effort to upend the public's understanding of Shepard's murder, Jimenez pays no heed to the reality of anti-LGBT hate crimes. The Southern Poverty Law Center (SPLC) notes that no other minority group is as targeted for hate crimes. However poor the investigative work and unfounded the conclusions, Jimenez's book gives aid and comfort to those who turn a blind eye to anti-LGBT violence and bigotry.