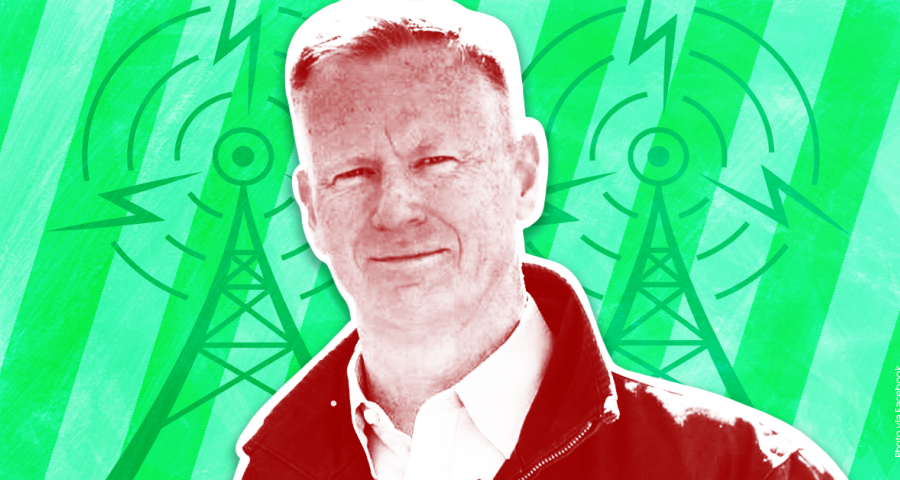 Research/Study
Colorado attorney general candidate George Brauchler made anti-LGBTQ and sexist comments while guest hosting a Denver radio show
A candidate for Colorado attorney general used to fill his days spewing anti-LGBTQ and sexist comments on a Denver radio show.

District Attorney George Brauchler, who announced his campaign for attorney general in November 2017 after withdrawing from the state's gubernatorial race, was a frequent guest host on 630 KHOW-AM's The Caplis & Silverman Show over a decade ago. Brauchler has repeatedly promised to be an attorney general "for all of Colorado," but he made repeated discriminatory comments in his appearances on the show.

While guest hosting in 2007, Brauchler defended right-wing radio host Ann Coulter's use of the slur "faggot" to refer to former U.S. Sen. John Edwards (D-NC). According to Brauchler, Coulter was simply "trying to be funny." Later in the program, Brauchler likened a request from Elizabeth Edwards that Coulter halt personal attacks against her husband to the Japanese surprise attack on Pearl Harbor. He also launched a sexist attack against then-presidential candidate Hillary Clinton, proclaiming that Clinton has "got some big ol' legs." But don't worry -- Brauchler clarified that he didn't "mean to disrespect."

On another 2007 edition of the show, Brauchler asked guest Jason Knight, an openly gay former naval petty officer, if being a gay person in the Navy is like "putting a kid in a candy shop." Later in the show, Brauchler attempted to downplay the comments by saying that he was "insinuat[ing]" that "the Navy are the light-in-the-loafers service." Weeks later, Brauchler again demonstrated his homophobia by defending the U.S. military's former policy of barring openly gay, lesbian, and bisexual people from service. Brauchler maintained that the policy was acceptable because the military "discriminate[s] against people coming into the military based on height, weight, eyes, a whole list of medical things." He also claimed that because the military does not accommodate service members' religious needs (which, in fact, it did and does), it does not have to accept their sexual orientation: "The military asks everybody that's a part of it to make a sacrifice."

As a guest host, Brauchler also dismissed climate change concerns. During a 2007 discussion of former Vice President Al Gore's climate change documentary An Inconvenient Truth, Brauchler stated, "I don't watch communist propaganda, I don't watch Al Qaeda prop -- why would I watch Al Gore's propaganda?" He claimed there was no "scientific consensus" that "global warming exists and it's man's fault" -- a statement that was untrue even before 2007.