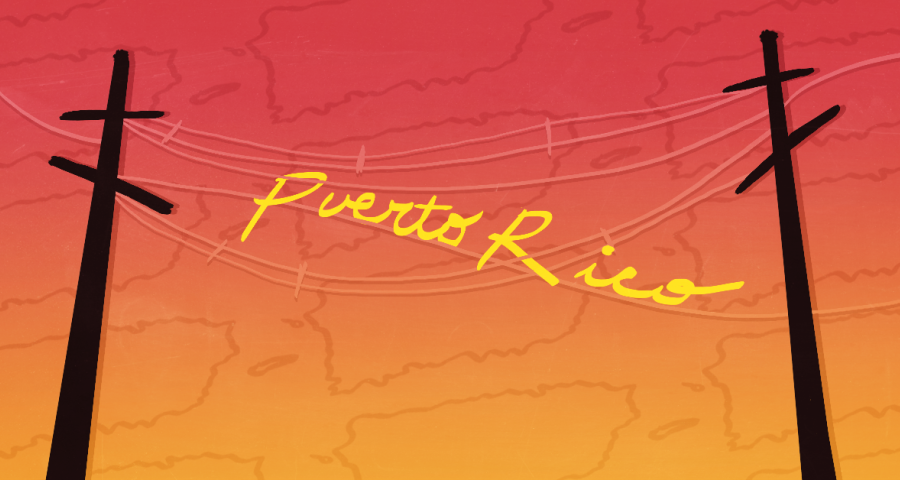 Research/Study
Fox News has ignored Whitefish's $300 million no-bid contract to help restore power in Puerto Rico
Meanwhile, CNN and MSNBC have each aired 15 segments on the contract
News reports have raised numerous questions about the $300 million contract that Puerto Rico Electric Power Authority (PREPA) awarded to Whitefish Energy Holdings, a relatively inexperienced then-two-person firm based in Montana, to rebuild power lines in Puerto Rico. Members of Congress from both parties have called for investigations into the contract. Mainstream media outlets, including MSNBC and CNN, have given the story widespread coverage, but as of midday on October 27, Fox News had yet to even mention the Whitefish contract.

Reports detail controversial $300 million contract with Whitefish Energy, a two-person Montana firm, to help restore power in Puerto Rico

E&E News first reported on Whitefish Energy Holdings' contract with PREPA in stories on October 6 and October 9. E&E News revealed that PREPA decided not to take advantage of a mutual aid program among 1,100 electric companies that could have helped to quickly restore power on the island, where about 75 percent of residents still have no electricity. Instead, PREPA awarded a contract to the Montana-based firm, which at the time had only two full-time staffers. From the October 6 article:

The American Public Power Association, based in Washington, confirmed today that the troubled Puerto Rico public utility that serves more than 3 million people on the island has decided not to request assistance from the group of 1,100 U.S. electricity companies standing ready to help.

The association coordinates mutual aid disaster assistance for U.S. public power companies, which include the Puerto Rico Electric Power Authority (PREPA). "The request for help was not activated," said group spokeswoman Meena Dayak. "We do have people who are ready to help."

Nearly 90 percent of Puerto Rico's electricity customers remain without power. Instead of activating a mutual aid arrangement that might have speeded up recovery time, the utility turned to Whitefish Energy Holdings, a small contractor based in Montana, to coordinate outside help. The utility has given no explanation for that decision.

In the following days, Utility Dive, The Weather Channel, and Montana Public Radio also published stories on Whitefish's questionable contract. On October 19, Whitefish put out a press release announcing that the contract was worth $300 million, which was followed by additional reports by The Associated Press and The Washington Post. The contract, which is nearly 300 times larger than Whitefish's next-largest project and the largest restoration contract in Puerto Rico, granted Whitefish an initial payment of $3.7 million for "mobilization of personnel and equipment" and allows Whitefish to charge hourly rates for workers' time that NPR described as "eye-popping."

A leaked copy of the contract also revealed that it bars government agencies from auditing or reviewing "cost and profit elements" of the deal and prevents PREPA from making "any claim against Contractor related to delayed completion of work."

Whitefish Energy has connections to Interior Secretary Ryan Zinke and Trump campaign donor

The Post reported on October 23 that Whitefish Energy is based in the hometown of Interior Secretary Ryan Zinke, that Zinke and Whitefish CEO Andy Techmanski know one another, and that Zinke's son worked for the company during one summer. Post reporters wrote that "Zinke's office said he had no role in Whitefish securing the contract for work in Puerto Rico" and "Techmanski also said Zinke was not involved," but they also reported that Techmanski had reached out to Zinke's office after procuring the contract.

On October 24, Buzzfeed reported that Joe Colonnetta, the head of HBC Investments, one of Whitefish Energy's major funding sources, had donated tens of thousands of dollars to the Trump campaign and the Republican National Committee, but stated, "It's unclear whether Colonnetta, who did not respond to a request for comment, has specific connections to Whitefish, or whether his stake in Whitefish Energy is simply a business investment."

The revelations about PREPA's contract have attracted widespread media coverage, as have a Twitter spat between the company and the mayor of San Juan, and the connections between Whitefish and Zinke. In the wake of this press coverage, both Republicans and Democrats in Congress have called for investigations into the contract.

Yet Fox News has remained silent about the controversial contract, even as the other major cable news networks have covered it extensively.

Fox News has yet to cover Whitefish story, while Fox Business hosted Whitefish spokesman to defend the contract

Media Matters reviewed cable news coverage of the Whitefish story from October 6, the date of the initial report on Whitefish's contract, to noon ET of October 27 and found that Fox News had not aired a single segment on the story.

During that period, the Fox Business Network aired just two segments on the story. The network first mentioned the contract during a headline rundown on the October 25 episode of FBN:am, in which the hosts expressed surprise that a company of Whitefish's size received such a large contract.

The second segment was on the October 27 episode of Mornings with Maria. Guest host Megan McDowell, Fox News correspondent Lea Gabrielle, and Republican strategist and former Trump surrogate Erin Elmore interviewed Whitefish spokesman Ken Luce. The five-and-a-half-minute interview included softball questions such as: "What do you say to these investigations? Are they warranted?", "When did the company hire you?", "What are the facts that you think aren't being reported?", and "How well and how is Whitefish financed for this?"

Fox Business has a track record of uncritically providing a platform for companies to respond to negative press coverage.

CNN and MSNBC aired a combined 30 segments on the Whitefish contract

Fox News' lack of coverage stands in stark contrast to the other major cable networks' extensive coverage of the controversial contract. Between October 6 and noon ET of October 27, CNN and MSNBC aired a combined 30 segments on the Whitefish story.

MSNBC aired 15 segments on Whitefish's contract with PREPA, including an interview with Luce on the October 27 episode of MSNBC Live with Stephanie Ruhle that was much more hard-hitting than Fox Business' interview with Luce. Unlike the Fox Business hosts, anchor Ruhle asked Luce how Whitefish won the contract, as well as how Whitefish justifies contract provisions that bar government audits and that prohibit PREPA from making claims for delayed work, adding, "How does that serve the people of Puerto Rico and the American people?"

MSNBC also aired a segment on the October 24 episode of MSNBC Live with Hallie Jackson that featured one of the authors of the October 23 Washington Post story, Aaron Davis, who explained, "Whitefish Energy … has never done anything quite on this scale, or even remotely close to this scale. And now they have, according to the company yesterday, 280 employees and subcontractors working in Puerto Rico. Now compare that to the day after Hurricane Irma came through Florida, and there were 16,000 utility workers who were at the border of Florida waiting to come in under a mutual aid agreement. We don't think it could have been that many waiting on a boat ready to get into Puerto Rico, but there could have been, according to many people we talked to, thousands. And there wasn't."

CNN also aired 15 segments that mentioned Whitefish's contract, including a report on the October 25 episode of CNN Newsroom in which correspondent Rene Marsh discussed the details of the contract and noted similarities between statements issued by Whitefish and Zinke's office.

CNN also ran an on-the-ground report by correspondent Bill Weir that first aired on the October 19 episode The Situation Room with Wolf Blitzer -- and was aired on the network seven additional times -- that featured a brief interview in which Weir asked Techmanski how his company won the contract and who initiated the contact between Whitefish and PREPA.

UPDATE: After the original timeframe of the study and publication, Fox News' Special Report with Bret Baier aired a brief report on the Whitefish story on October 27 that focused on the White House and Interior Secretary Ryan Zinke's claims to have had "nothing to do with" Whitefish being awarded the contract to help rebuild the electrical grid in Puerto Rico. Fox News Tonight also aired a segment on the story late the same night.

Methodology: Media Matters searched SnapStream for mentions of "Whitefish" or "white fish" in coverage (4 a.m. to midnight ET) on CNN, MSNBC, Fox News, and Fox Business Network from October 6, the date of the initial story on Whitefish's contract, to noon of October 27. The interview that first aired on CNN's Situation Room was subsequently aired seven more times and was counted as eight segments.