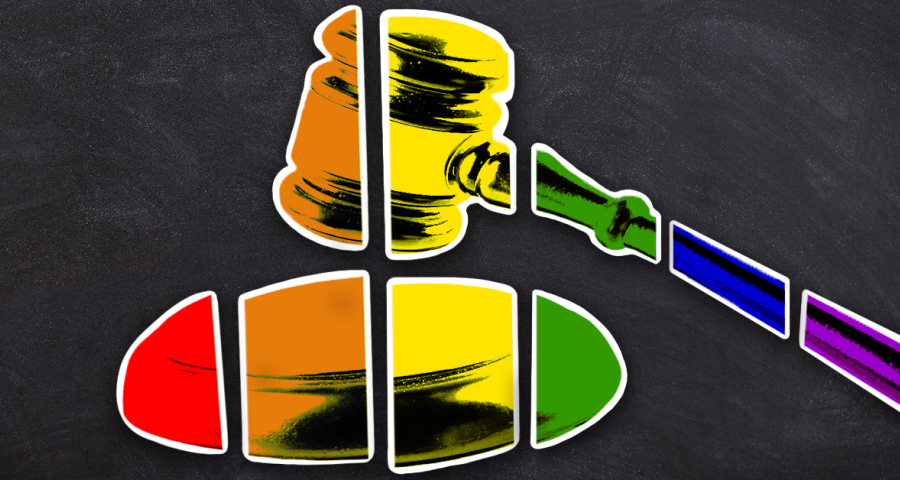 Research/Study
Extreme anti-LGBTQ groups attack Christine Blasey Ford after she reported that Brett Kavanaugh attempted to rape her
American Family Association: "Unless the biblical standard of two or three witnesses is met, an accusation should not be considered credible"
Extreme anti-LGBTQ groups Family Research Council, Liberty Counsel, and American Family Association have attacked Christine Blasey Ford and worked to discredit her after she reported that Supreme Court nominee Brett Kavanaugh attempted to rape her in high school.

Soon after President Donald Trump nominated Kavanaugh to the Supreme Court on July 9, extreme anti-LGBTQ groups united behind his nomination, offering praise for Kavanaugh's candidacy and saying he would be "strong" on their issues. Many of those same groups have doubled down on their support by attacking Christine Blasey Ford and questioning her motivations after she reported that Kavanaugh groped her and attempted to remove her clothing and rape her in high school.

Tony Perkins, president of the highly influential Family Research Council (FRC) who was reportedly "involved in discussions with the White House" on Kavanaugh's nomination, attacked Ford's credibility on the September 21 edition of Fox News Channel's Special Report with Bret Baier. During his appearance, Perkins called Ford's story "very, very suspect," questioned why she hadn't come forward sooner, and asked whether or not drinking alcohol may have affected her story. Perkins also questioned whether Ford and potential witnesses "really remember the facts" and whether her attempted rapist was even Kavanaugh at all, in line with a recent conspiracy theory created by conservative media figure Ed Whelan.

Speaking at FRC's anti-LGBTQ Values Voter Summit, Perkins urged Republican lawmakers in attendance to "move much more aggressively" to confirm Kavanaugh to the Supreme Court, and former FRC President Gary Bauer, declared the "political process" surrounding Kavanaugh's nomination to be "political waterboarding" and a "travesty." According to The Associated Press, Bauer mockingly re-enacted what a conversation with Ford and law enforcement may have sounded like and was reportedly met with laughter.

Extreme anti-LGBTQ group Liberty Counsel has also attacked Ford, including by writing a six point list of so-called "disturbing facts that undermine her story." Several of those points suggest she came forward for political reasons. The post attempted to discredit Ford by highlighting her political affiliations and those of her lawyer, Debra Katz, claiming the two "have a history of Democratic activism" and anti-Trump advocacy. Liberty Counsel also launched a "fax barrage" directly linking its supporters to the offices of elected officials to send messages of support for Kavanaugh's confirmation. The "fax barrage" served as a fundraiser for Liberty Counsel and claimed that Ford's story does "not align with the moral integrity" of Kavanaugh. Additionally, Liberty Counsel sent an email blast to supporters in which its Chairman Mat Staver called Ford's story "a shameful, desperate attempt to destroy a person in order to stop his nomination to the Supreme Court" and characterized her as "someone who has an ever-changing story with plenty of political motivation."

In a separate email to supporters on September 22, Staver continued attacks against Ford, saying she was "being used to create an excuse to delay the hearing" and listing statements from various supporters of Kavanaugh in an attempt to undermine her credibility. On September 24, Mat Staver's wife Anita Staver, who serves as president of Liberty Counsel, suggested that Ford was a liar in a tweet: "I believe survivors but not liars!"

Additionally, former Liberty Counsel attorney Matt Barber, who still co-hosts one of its radio programs, attacked Ford on Twitter, where he likened her to a "suicide bomber" and compared her story's effect on the Kavanaugh confirmation to a "political witch burning." Barber also said Ford "would be fully exposed & further discredited," and that "true victims" will be "distrusted because political vultures cried wolf one too many times." In a separate post, he claimed, "We have entered the age of #MeToo McCarthyism. Pure evil."

Extreme anti-LGBTQ group American Family Association (AFA) has also launched attacks against Ford. Bryan Fischer, host of AFA's American Family Radio show Focal Point, attempted to use Ford's political affiliations and her lawyer's legal career to discredit her story in a September 17 blog post. Fischer claimed that Katz "has made a career out of dismissing sexual assault allegations against liberal politicians." In the same blog post, Fischer wrote, "The Bible is very clear that no serious allegation should ever be accepted against someone on the basis of one lone allegation." In a September 18 email to supporters, AFA President Tim Wildmon reiterated that claim and wrote that "unless the biblical standard of two or three witnesses is met, an accusation should not be considered credible." AFA initially did not support Kavanaugh's nomination to the Supreme Court but quickly reversed course after hearing the "passionate defense of Judge Kavanaugh by many we consider to be friends in the pro-life movement."

Ford is set to testify before the Senate Judiciary Committee on Thursday, September 27, about Kavanaugh's attempted rape.