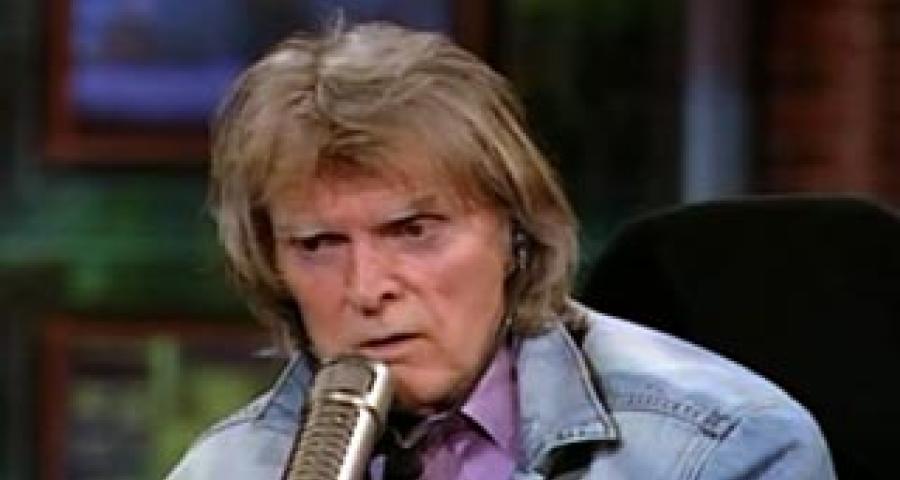 Research/Study
UPDATED Timeline: A week in the life of Imus in the Morning
On April 12, following MSNBC's announcement the previous day that it would no longer air simulcasts of the Imus in the Morning radio show, CBS -- which owns both the show's home radio station and the show's syndicator, Westwood One -- announced it would cease broadcasting Imus in the Morning due to host Don Imus's description of the members of the Rutgers University women's basketball team as "nappy-headed hos." In announcing the decision to fire Imus, CBS president and CEO Leslie Moonves, stated: "From the outset, I believe all of us have been deeply upset and revulsed by the statements that were made on our air about the young women who represented Rutgers University in the NCAA Women's Basketball Championship with such class, energy and talent." Moonves added: "Those who have spoken with us the last few days represent people of goodwill from all segments of our society -- all races, economic groups, men and women alike."

Media Matters for America has prepared the following timeline documenting events from Imus' slur of the Rutgers team on April 4 to MSNBC's announcement on April 11:

Wednesday, April 4

On Imus in the Morning, host Don Imus referred to the Scarlet Knights, the Rutgers University women's basketball team -- which is made up of eight African-American and two white players -- as "nappy-headed hos" after executive producer Bernard McGuirk called the team "hard-core hos." Media Matters for America noted Imus' comments at the time.
The New York Times later noted that "Imus's remarks were picked up ... by the Media Matters for America site," and Salon.com's Jonathan Miller similarly credited Media Matters for posting video of Imus' comments. In an article about MSNBC's decision to drop the show, the Los Angeles Times identified Media Matters as "the liberal media watchdog group that first spotlighted Imus' remark last week." USA Today also reported that Media Matters "originally called attention to Imus' remarks."

Thursday, April 5

Addressing his "nappy-headed hos" comment, Imus asserted, "I don't understand what the problem is, really," and referred to the remark as "some idiot comment meant to be amusing," as noted in Miller's April 10 Salon article.
WNBC.com, the NBC affiliate in New York, reported Imus' April 5 comments in an article the same day, which quoted a Rutgers spokesperson saying, "We agree with Mr. Imus that this was, in his own words, an 'idiot comment.' We are very proud of the success of the Rutgers women's basketball team. Coach [C. Vivian] Stringer and the Rutgers players are outstanding ambassadors for this great institution."
MSNBC released a statement that asserted, "While simulcast by MSNBC, 'Imus in the Morning' is not a production of the cable network and is produced by WFAN Radio." It added, "As Imus makes clear every day, his views are not those of MSNBC. We regret that his remarks were aired on MSNBC and apologize for these offensive comments." The statement was noted in an article published at 3:26 p.m. ET on NBC10.com, the website for the NBC affiliate that serves the Philadelphia area.

Friday, April 6

Imus apologized on Imus in the Morning, asserting, "Want to take a moment to apologize for an insensitive and ill-conceived remark we made the other morning referring to the Rutgers women's basketball team," and adding, "It was completely inappropriate, and we can understand why people were offended. Our characterization was thoughtless and stupid, so, and we're sorry." Media Matters noted Imus' apology at the time.
The National Association of Black Journalists (NABJ) released a statement calling Imus apology "too little too late." NABJ "appreciates the swift action from NBC and its cable channel MSNBC in condemning his remarks, and now hopes the network will continue to do the right thing and separate itself permanently from the incendiary host."
According to an Associated Press report, "NABJ President Bryan Monroe asked Thursday if Imus had 'lost his mind' and called for the veteran radio host's dismissal." In an additional statement on the NABJ website, Monroe expanded on his call for Imus' dismissal: "Those comments were beyond offensive. Imus needs to be fired. Today." In the statement, the NABJ also called on "journalists of all colors to boycott his show until he acknowledges and apologizes for his damaging remarks." The AP report also noted several other statements condemning Imus:

WFAN: "We are disappointed by Imus' actions earlier this week which we find completely inappropriate. We fully agree that a sincere apology was called for and will continue to monitor the program's content going forward."
Statement of NCAA president Myles Brand and Rutgers president Richard McCormick: "The NCAA and Rutgers University are offended by the insults on MSNBC's Don Imus program toward the 10 young women on the Rutgers basketball team. ... It is unconscionable that anyone would use the airways to utter such disregard for the dignity of human beings who have accomplished much and deserve great credit."
Statement by Stringer: "To serve as a joke of Mr. Imus in such an insensitive manner creates a wedge and makes light of the efforts of these classy individuals, both as women and as women of color. It is unfortunate Mr. Imus sought to tarnish Rutgers' spirit and success. Should we not, as adults, send a message of encouragement to young people to aspire to the highest levels as my team did this season?"

Philadelphia Inquirer columnist Phil Sheridan and New York Daily News columnist Filip Bondy wrote columns condemning Imus' remarks. Bondy stated: "Imus should be fired for it today -- actually, yesterday -- just as the National Association of Black Journalists demands." The Web entries of those columns are dated April 7, but the Nexis database shows their publication dates as April 6.

Saturday, April 7

In a rally at the National Action Network (NAN) headquarters in New York City, Rev. Al Sharpton called for Imus to be fired.
In a column titled "Sorry Excuses: MSNBC's Form Apology," Washington Post columnist Lisa de Moraes wrote: "MSNBC, meanwhile, continued to say in a statement it wanted folks to know that 'while simulcast by MSNBC, " Imus in the Morning" is not a production of the cable network and is produced by WFAN Radio.' MSNBC also wanted to make sure you know that 'as Imus makes clear every day, his views are not those of MSNBC,' adding, finally: 'We regret that his remarks were aired on MSNBC and apologize for these offensive comments.' " De Moraes added: "This is not the first time MSNBC has had to apologize for comments made by Imus on its air, not by a mile. Which explains why various organizations were pretty dismissive of yesterday's apologies. Media watchdog group Media Matters of [sic] America noted the comments are 'just the latest in a long history of racial slurs made on the show by Imus, his guests, and regular contributors.' "
New York Times reporter David Carr noted, "Imus's remarks were picked up on the Web, in this case by the Media Matters for America site (mediamatters.org). And by Friday, both his radio and television outlets were getting out 10-foot poles."

Sunday, April 8

In another Daily News column, "CBS' call on Don hinges on dollars not sense," sports columnist Bob Raissman argued that "Imus' fate will be based on one, and only one, issue -- money." Noting that CBS Radio syndicates Imus in the Morning to stations across the United States, Raissman claimed "there is no way [Leslie] Moonves [president and CEO of the CBS Corp.] will cut off the flow of Imus cash -- even if he is repulsed by his radio star's warped comments." But, Raissman added, "They will dump Imus in a second if this episode leads to companies -- en masse -- deciding to to [sic] stop advertising on the 'Imus in the Morning' show."
The National Organization for Women (NOW) sent out an "Action Alert" that originally asked readers to send a letter to WFAN, CBS, and MSBC. After MSNBC and CBS Radio announced a two-week suspension for Imus, the "Action Alert" stated: "Two Weeks is Not Enough." NOW promoted the alert with a link saying "It's Time to Dump Don."

Monday, April 9

New York Times reporter David Carr previewed Imus' April 9 show, and said that Imus "fills a demand for serious discussion on contemporary radio so that the journalists and politicians pushing an agenda or a book don't have to get in line behind the strippers at Howard Stern's show. So who is left to hold Mr. Imus accountable?"
Imus said that he "learned" from this incident that "you can't make fun of everybody because some people don't deserve it."
Newsweek editor Howard Fineman told Imus: "[I]t's a different time, Imus ... it's different than it was even a few years ago, politically," and added that "some of the stuff that you used to do, you probably can't do anymore." Fineman continued, "I mean, just looking specifically at the African-American situation. I mean, hello, [Sen.] Barack Obama's [D-IL] got twice the number of contributors as anybody else in the race," and added, "[T]hings have changed. And the kind of -- some of the kind of humor that you used to do you can't do anymore. And that's just the way it is." Fineman also said, "[A]s David Carr said in The New York Times this morning, sometimes you go over the line so far you can't even see the line. And that's what happened in this case."
Former Boston Globe columnist Tom Oliphant introduced himself to Imus by stating: "Good morning, Mr. Imus, and solidarity forever, by the way."
On the radio show Democracy Now! Rev. Al Sharpton said, "I'm calling for Imus to be fired." On the same program, NOW-New Jersey President Maretta Short said NOW was "asking for people to go to our website and take action by sending messages to" WFAN, CBS Radio, and MSNBC, adding: "I think that it's important to say, about these apologies that Imus is supposed to make, there's certain things you can't apologize for."
Rev. Jesse Jackson led a march of "about 50 protesters Monday outside NBC offices in Chicago," according to the Associated Press.
Media Matters called on members of the media to question MSNBC's apparent double standard -- quickly firing host Michael Savage for anti-gay hate speech in 2003 while failing to punish Imus for years of inflammatory commentary.
On Fox News' The Live Desk, Marvin Kalb, lecturer in public policy at Harvard University's Kennedy School of Government and a senior fellow at the school's Joan Shorenstein Center on the Press, Politics and Public Policy, noted Imus' charity work and said Imus could make "an even larger statement about himself, his own value system, if he simply resigned."
Imus appeared on the Rev. Al Sharpton Show with NABJ president Bryan Monroe.
Rutgers University President Richard L. McCormick wrote that Imus' "shocking comments last week were despicable and deeply hurtful to our students, our coach, and their families. ... We will continue to speak out and to make clear that the university will not tolerate such uncivil, irresponsible, and offensive behavior."
NAACP chairman Julian Bond said in a statement, "It is past time [Imus'] employers took him off the air."
The Washington Times reported that "Hall of Famer Cal Ripken [ Jr.] canceled an appearance on Don Imus' radio and television program scheduled for later this week because of comments the talk show host made about Rutgers' women's basketball team."
On CNN's The Situation Room, Sharpton said about Imus: "[W]e want him fired."
Reporting on Imus' suspension, the CBS Evening News and ABC's World News described Imus as "outrageous," "provocative," and "inflammatory," but did not note that Imus in the Morning has a history of racial slurs.
In response to the announcement of Imus' suspension, Media Matters released a statement in which Media Matters spokesman Karl Frisch said: "This appears to be nothing more than an effort by NBC News and CBS Radio to make the controversy go away. They must take responsibility for continuing to air Don Imus after years of similarly bigoted language."
Media Matters senior fellow Paul Waldman appeared on MSNBC's Scarborough Country to discuss Imus' comments.

Tuesday, April 10

NABJ's Monroe goes to New York to meet with executives of CBS and NBC.
At a press conference, members of the Rutgers women's basketball team criticized Imus, but said they would meet with him and hear his apology. Later that evening, on Fox News' Special Report with Brit Hume, Weekly Standard executive editor Fred Barnes said that agreeing to do so had been "one huge mistake," and that the team had "acted like victims."
Imus, discussing the two-week suspension on his radio show, said that "there's a lot of stuff that we can do, but at some point, I stop playing." Imus added that he doesn't "deserve to be fired" but that he "should be punished." He ended the segment by saying, "I'm not whining, because I don't feel as bad as those kids feel, and I've said that several times. But, I'm not going to play forever."
In contrast with the contrition he purported to express the day before, Imus asserted on his own show and on NBC's Today that the phrase "nappy-headed hos" "originated in the black community." Specifically, he stated, during a discussion -- simulcast on MSNBC -- with Today co-host Matt Lauer and Rev. Al Sharpton that "I may be a white man, but I know that ... young black women all through that society are demeaned and disparaged and disrespected ... by their own black men and that they are called that name." Sharpton objected to Imus' point regarding the origin of the phrase, saying, "We have said that we are against the degrading that is done even by blacks. ... Wherever he says this originated from does not give him the right to use it." After the discussion concluded, Imus claimed on his program that Sharpton had misrepresented his remarks. Imus asserted that he did not say that he "should be cut slack because these young women are disparaged and demeaned and disrespected by young black men and others in their own community," but he also did not explain the significance of his repeated assertion that "nappy-headed hos" "originated in the black community."
USA Today ran two articles on the controversy. The first, on page 1D, summarized the previous days' developments. The article also reported several opinions on the controversy's future direction, including that of Media Matters:

Critics also are targeting Imus' high-profile guests, including presidential candidates and network anchors. "To the extent that Imus' pattern of offensive speech is being discussed in the media now, it could put pressure on the authors, pundits, politicians and journalists who go on his show regularly to either publicly distance themselves from his behavior or risk being seen as having legitimized it," says Karl Frisch of Media Matters for America, which first publicized Imus' remarks last week.

The second USA Today article, on page 3D, reported that Imus "finds himself on a new playing field" in the controversy, because of "watchdogs, aided by the Internet, [who] are shifting the boundaries for radio and television personalities." The article cited Boston University journalism professor Tobe Berkovitz, who was quoted as saying that "'Before the Internet and the blogs, if the mainstream media didn't call you accountable, the tree fell in the forest and no one heard it." Media Matters was also quoted in the piece.

Wednesday, April 11

* This entry was added as part of an update, after the item's original posting.