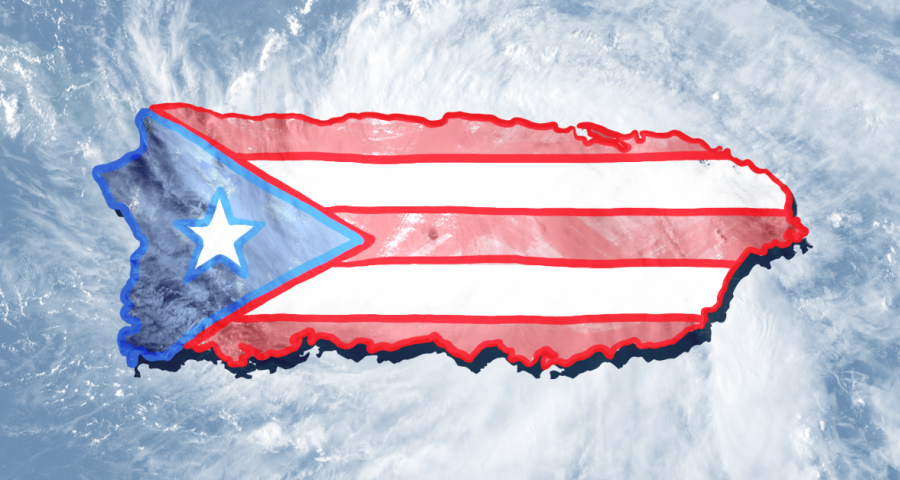 Research/Study
In 2018, Sunday shows have covered Hurricane Maria's impact on Puerto Rico for only 20 seconds
And since the hurricane hit, the shows have devoted a total of less than 90 minutes to the issue
Since Hurricane Maria made landfall on Puerto Rico on September 20, 2017, the five Sunday morning political talk shows have given the disaster scant coverage.

ABC's This Week, CBS' Face the Nation, CNN's State of the Union, Fox News' Fox News Sunday, and NBC's Meet the Press have spent only one hour and 27 minutes discussing Hurricane Maria and its impact on Puerto Rico since September 24, 2017, but the vast majority of that coverage came shortly after the hurricane hit. In 2018, the Sunday shows have mentioned Puerto Rico for a total of just 20 seconds even as the island was dealing with power outages, revisions in the official death toll, and other ongoing recovery challenges.

This week, The Associated Press reported that Puerto Rico Gov. Ricardo Rossello raised the official death toll from Maria from 64 to almost 3,000 based on research from the Milken Institute School of Public Health at George Washington University.

The first official death toll came a week after landfall on September 27, when Rossello announced that 16 people had lost their lives. The following week, that figure was increased to 34. Since the hurricane, various studies have put the death toll estimates anywhere from about 1,000 to 8,000.

Puerto Rico's recovery has been a long process, and the impact has been ongoing. What hasn't been ongoing is the media's focus on the island. In February, a New York Times report revealed that a FEMA contract that called for 30 million meals to be sent to Puerto Rico resulted in only 50,000 meals being delivered. This story was mostly ignored by cable and broadcast media. In May, a new study came out that found the death toll from Maria could have potentially been 72 times higher than the official count. Media were too occupied with Roseanne Barr to devote much coverage to it, and the Sunday shows entirely ignored it. In June, nine months after Maria hit, AEE Power, which provides electricity to almost 1.5 million Puerto Ricans, reported that thousands of its customers were still without power. It wasn't until August, 11 months after the hurricane, that power was restored almost fully. That same month, the Puerto Rican government finally acknowledged a higher death toll, and the media still failed to pay much attention, with Sunday shows again ignoring the story completely.  

Throughout all these developments, the Sunday morning political talk shows -- which have an outsized role in setting the political agenda week after week for the Washington elite -- have hardly covered this humanitarian disaster. The Sunday after Maria made landfall, only two Sunday shows even mentioned the hurricane: State of the Union for just seven seconds and Meet the Press for 24 seconds. Almost all of the Sunday shows' coverage came the following week on October 1, 2017: This Week covered the story for about 18 minutes, Face the Nation for almost six minutes, State of the Union for approximately 19 minutes, Fox News Sunday for nearly 17 minutes, and Meet the Press for about 15 minutes. In total, the Sunday shows covered Maria for just over one hour and 15 minutes that day. Since then, they have provided only approximately 11 minutes of additional coverage -- of which, only 20 seconds has been in 2018.

Melissa Joskow / Media Matters

Melissa Joskow / Media Matters

Methodology

Media Matters searched the Nexis transcript database for mentions of "Puerto Rico" or "Hurricane Maria" from September 17, 2017 -- three days before landfall -- through August 26, 2018, for the five Sunday morning political talk shows: ABC's This Week with George Stephanopoulos, CBS' Face the Nation with Margaret Brennan, CNN's State of the Union with Jake Tapper, Fox News' Fox News Sunday with Chris Wallace, and NBC's Meet the Press with Chuck Todd. We timed each teaser for an upcoming segment, passing mention, news correspondence from reporters on the ground or in studio, and guest interview or panel for coverage of Maria. We timed only relevant speech and excluded speech on other topics.