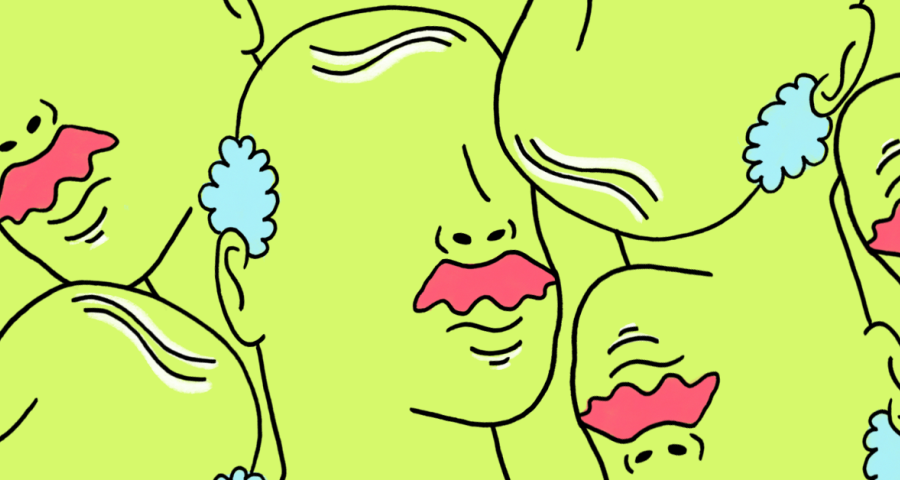 Research/Study
Sunday shows' climate coverage in 2017 included few women, fewer minorities, and zero scientists
Sunday news shows in 2017 largely excluded minorities and women, and completely excluded scientists and climate journalists, from discussions about climate change, a Media Matters analysis finds. This exclusion continues a multi-year trend on the shows.

Media Matters analyzed guest appearances during broadcast network Sunday morning shows' coverage of climate change in 2017. We reviewed segments on ABC's This Week with George Stephanopoulos, CBS' Face the Nation, NBC's Meet the Press, and FOX Broadcast Co.'s Fox News Sunday.

Although Sunday news shows often set the media and political agenda for the week, it is not only politicians, pundits, and other media figures who take their cues from them. The Sunday shows attracted a combined audience of more than 11 million viewers in the last quarter of 2017. With their wide viewership and political prestige, Sunday news shows play a crucial role in determining which issues and voices are included in the national dialogue.

Key findings:

Only 13 percent of guests featured during climate-related segments in 2017 were minorities -- four out of 31 guests total. That's a slight improvement over 2016, when Sunday shows featured only one minority guest in climate discussions.

No scientists or climate journalists were featured in Sunday news shows' 2017 climate coverage. It was the second consecutive year scientists and climate journalists were excluded.

Trump administration officials made up 35 percent of the Sunday show guests who discussed climate change in 2017.

Sunday news shows did air more coverage of climate change in 2017 than in 2016. In 2017, the four shows had 25 segments that addressed climate change, featuring 31 guests. In 2016, they aired just 10 climate-related segments that featured 10 guests.

Minorities made up just 13 percent of Sunday news show guests discussing climate change in 2017

Of the 31 guests featured during climate-related segments, only four were minorities. This is marginally better than in 2016 and 2015; during each of those years, minorities were only 10 percent of all Sunday show guests included in climate discussions.

According to U.S. Census data, 39 percent of the U.S. population is nonwhite, so the Sunday news shows are failing to accurately represent the diversity of the American populace.

In 2017, the four minority guests who participated in climate change discussions on Sunday shows were Republican political consultant Alex Castellanos on This Week with George Stephanopoulos, United Nations Ambassador Nikki Haley on Face the Nation, former Rep. Donna Edwards (D-MD) on Fox News Sunday, and Heather McGhee, president of the liberal think tank Demos, on Meet the Press. Castellanos is Cuban-American, Haley is Indian-American, and both Edwards and McGhee are African-American.

Even when minorities were included in climate-related segments, the discussions were not particularly substantive. During his June 4 appearance on This Week, Castellanos justified President Donald Trump's decision to withdraw from the Paris agreement, while Haley used her June 4 interview on Face the Nation to provide cover for Trump's climate denial and his administration's harmful environmental agenda. Edwards' July 9 conversation on Fox News Sunday briefly mentioned Trump's decision to withdraw from Paris.

Only McGhee, who appeared on the June 4 episode of Meet the Press, was able to engage in a relatively substantive conversation. In a back-and-forth with conservative pundit Hugh Hewitt, she argued that the fossil fuel industry is driving Republican climate denial and that we need to transition to clean energy solutions such as solar power.

Women were 29 percent of Sunday show guests in climate-related segments in 2017

Just 9 of 31 guests who appeared on the Sunday shows to discuss climate change were women. NBC had the most female guests, with three, while ABC, CBS, and FOX each had two women guests. Though an improvement from both 2016, when no women were featured in climate-related segments, and 2015, when 17 percent were women, the trend of males dominating Sunday news shows continues, in spite of the fact that females are 51 percent of the population.

For the second consecutive year, Sunday news shows failed to feature a single scientist in a climate-related segment

Sunday news shows in 2017 and 2016 did not include any scientists in their climate coverage. The last time a scientist appeared in a Sunday show climate segment was the December 13, 2015, episode of Face the Nation. 

Sunday shows also excluded journalists who focus on climate change and the environment. The eight media figures who took part in climate-related discussions were political journalists or generalists, which contributed to climate change being discussed within a narrow political framework. Nation Editor Katrina vanden Heuvel, during her June 4 appearance on This Week, was a rare example of a media figure who broadened a climate discussion. During an exchange about the Paris accord, she pointed out that mayors, governors, and business figures remain committed to the accord, and she called out the pervasive influence of fossil-fuel money in American politics.

Trump administration officials made up more than a third of guests in climate segments in 2017

Sunday news shows' climate coverage focused almost exclusively on actions and statements by the Trump administration, as Media Matters found in its recent study of broadcast TV news coverage. That myopia was driven, at least in part, by guest lineups that leaned heavily on the Trump administration. Thirty-five percent of the guests who participated in the Sunday shows' climate conversations served in the Trump administration. This is a notable increase from the percentage of Obama administration guests who were featured in 2016 (10 percent) and 2015 (13 percent).

Sunday shows continue to leave out the voices that need to be heard most in discussions about climate change

Too little airtime was given to segments of the American populace that are most worried about and affected by climate change, and to those scientists who are most knowledgeable about it.

Polling shows that nonwhites in the U.S. are more concerned about climate change than whites and more likely to say they feel its impacts. A 2015 poll of African Americans found that 60 percent ranked global warming as a serious issue, and 67 percent said that actions should be taken to reduce the threat of global warming. And a 2017 survey found that 78 percent of Latinos were worried about global warming, compared to 56 percent of non-Latinos, and that 53 percent of Latinos said they have personally experienced the effects of global warming, while only 39 percent of non-Latinos said the same. 

Indeed, federal research finds that human-induced climate change "will have the largest health impact on vulnerable populations including … some communities of color, limited English proficiency and immigrant groups, Indigenous peoples," and others. We saw signs of this last year, with hurricanes Harvey and Maria having particularly harsh impacts on African-American and Latino communities.

Polls also indicate that American women are more worried about climate change than men. According to a 2015 survey, 69 percent of women in the U.S. are concerned that climate change will affect them personally, compared to only 48 percent of men.

The complete exclusion of scientists is also egregious considering that they are often uniquely positioned to understand and explain climate trends. More than two-thirds of Americans -- 67 percent -- want climate scientists to play a major role in policy decisions related to climate change, according to a 2016 survey, and 64 percent of Americans think climate scientists have a fair or strong understanding of the best ways to address climate change.

Considering all of this, it is incumbent on the Sunday news shows to not only provide their viewers with more substantive climate coverage, but also to include a much broader array of voices in their discussions about climate change impacts and solutions.

Charts by Sarah Wasko.

Methodology

This report analyzes coverage of climate change between January 1, 2017, and December 31, 2017, on four Sunday news shows: ABC's This Week with George Stephanopoulos, CBS' Face the Nation, NBC's Meet the Press, and FOX Broadcasting Co.'s Fox News Sunday. Guest appearances for all four programs were coded for gender, ethnicity, and whether guests were media figures, administration officials, elected officials, scientists, or other.

To identify news segments that discussed climate change, we searched for the following terms in Nexis: climate change, global warming, changing climate, climate warms, climate warming, warming climate, warmer climate, warming planet, warmer planet, warming globe, warmer globe, global temperatures, rising temperatures, hotter temperatures, climate science, and climate scientist. In addition, we counted all segments about the Paris climate accord as climate change segments, since the purpose of the accord is to address climate change. To identify segments on the Paris accord, we ran the following search in Nexis: paris climate, climate accord, paris accord, climate agreement, paris agreement, and climate deal.

Our analysis includes any segment devoted to climate change, as well as any substantial mention (more than one paragraph of a news transcript or a definitive statement by a media figure) about climate change impacts or actions. The study did not include instances in which a non-media figure brought up climate change without being prompted to do so by a media figure unless the media figure subsequently addressed climate change. We defined media figures as hosts, anchors, correspondents, and recurring guest panelists. Because Sunday shows often feature wide-ranging discussions on multiple topics, we considered only the relevant portions of such conversations.