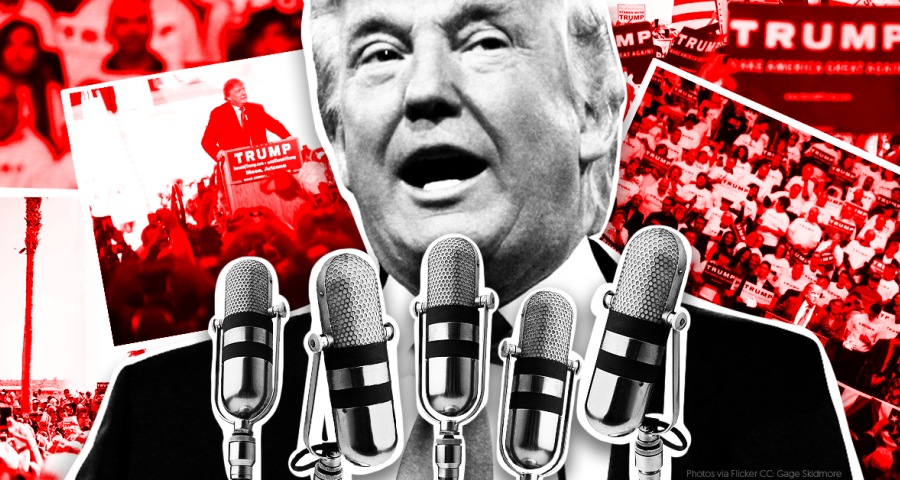 Research/Study
Fox News has aired over 9 hours of Trump rallies in the last 9 days
Since President Donald Trump's return to the campaign trail on October 12, Fox News has shown nearly 9 and a half hours of live coverage of Trump's rallies.
As Trump ramps up his final campaign push before the 2020 election, Fox News has ceded hours of its own programming to air his in-person rally blitz live on the network. Trump has had 12 in-person rallies since ending his COVID-19 quarantine. Safety regulations and social distancing have continued to be lax and in defiance of government recommendations, an issue that Fox has ignored in coverage of the rallies even as evidence shows that community outbreaks often occur after Trump rallies.

Fox has dedicated 9 hours and 28 minutes to live coverage of Trump's rallies since October 12, showing at least some portion of Trump's 12 in-person rallies each day. On five occasions, the network aired Trump's rally in full.

Trump rallies, which often feature extreme rhetoric and chants encouraging violence, have aired on Fox's "news side" for 6 hours and 58 minutes since October 12, over twice as much as on Fox's "opinion shows," which aired his rallies for 2 hours and 30 minutes.

Fox's coverage is a continuance of the network's 2018 and 2016 strategies of delivering Trump live to viewers in the run-up to the election. These rallies ultimately end up as free advertising, a donation in kind from Fox News to the Trump campaign, and they're continued evidence of the Trump-Fox News feedback loop.

Media Matters searched transcripts in the Snapstream video database and our internal database for all live coverage of rallies featuring President Donald Trump on Fox News from October 12 through 20 between 6 a.m. and midnight. Timing for events began when newscasters stopped talking and switched audio over to the event and ended when audio switched back to the newsroom and newscasters began speaking again. We rounded all times to the nearest minute. We timed all breaks in live coverage of events separately and removed them from the totals.