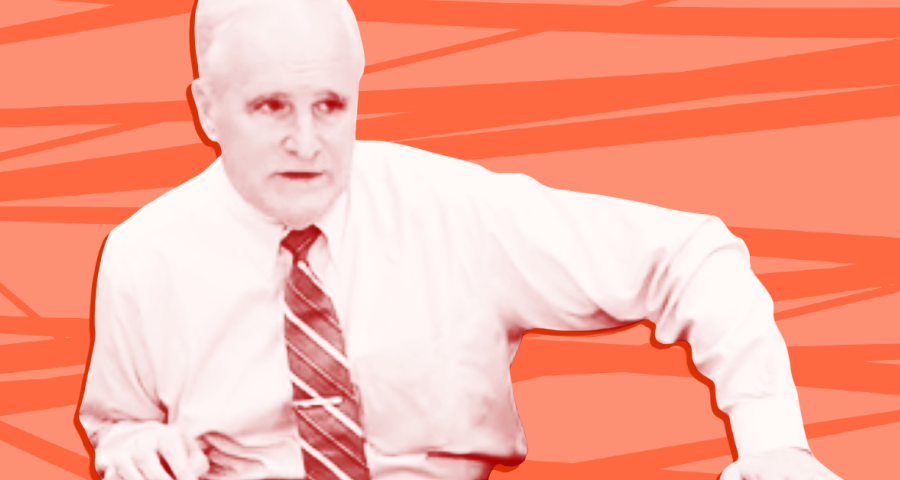 Research/Study
Social Security Administration removes official from staffing charts following Media Matters reports about his toxic commentaries
Robert W. Patterson, a right-wing commentator who argued that married working mothers have hurt society and that condoms rob women of "remarkable chemicals" in semen, has been removed from staffing charts posted on the Social Security Administration's (SSA) website.

The SSA previously listed Patterson on its website as its acting associate commissioner at the Office of Strategic and Digital Communications. Those references to Patterson are now gone and the position is listed as vacant. One staffing chart listed a date of January 16. The SSA has not responded to Media Matters' requests for comment about Patterson

Media Matters first reported that Patterson has been working for the SSA since 2017 despite his history of toxic remarks as a commentator. He has:

argued against contraceptives because "condom use robs" women of the "remarkable chemicals" in semen;
said married mothers in the workplace have undermined society;
suggested that homosexuality is a mental disorder and that sexual orientation can be forcibly changed;
lauded the police officers who beat Rodney King, claiming that "the entire video reveals the officers putting themselves in harm's way to restrain King when they could have just shot him. For that restraint, the cops were subject to relentless prosecution";
attacked the "diversity agenda" of U.S. immigration law that, he said, has led to "millions of foreigners from the Muslim Middle East and dysfunctional Third World countries" coming into the United States; and
claimed that "hordes of Central American migrants" are threatening public health (a xenophobic and false right-wing trope).

Sen. Patty Murray (D-WA) responded to news of Patterson's remarks by tweeting on January 14: "Reports of disgusting comments and attitudes from inside this Administration are far too common. President Trump sets the tone from the top so sadly none of these reports are too shocking, but that doesn't make them acceptable."

Patterson got a job in President Donald Trump's administration despite his resignation from a senior job in then-Pennsylvania Republican Gov. Tom Corbett's administration.

In 2012, The Philadelphia Inquirer reported that Patterson both worked in state government and edited a right-wing journal, where he weighed in on "what he described as a woman's ideal role in society: married and at home raising children." The paper added that he also "wrote about research that he said showed that if women wanted to find 'Mr. Right,' they should shun birth control pills; and if they wanted to improve their mood, they should not insist that their men wear condoms lest they miss out on beneficial chemicals found in semen." After the Inquirer asked the state government about "Patterson's side job as editor," he resigned and Corbett's "administration swiftly distanced itself from the views expressed in the journal he edits." The Inquirer later wrote: "Department officials said Patterson had decided to resign because he had been denied his request to remain the editor of the Family in America journal while working for the state."

Patterson is another example of the staffing disaster posed by the Trump administration's reliance on media commentators.