Daily Caller: Equal Treatment For Transgender People Is "Special Treatment"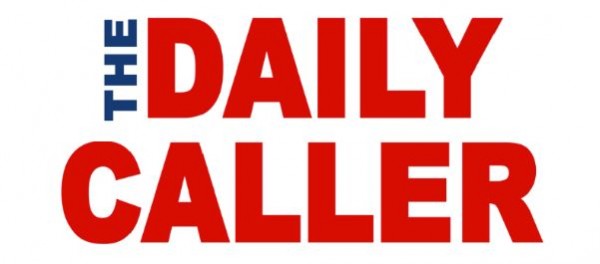 The Daily Caller continued its attacks on transgender individuals seeking equal treatment, asserting that their fight for access to appropriate bathroom facilities is actually a demand for "special treatment."
In a September 17 article, Daily Caller education editor Eric Owens reported on the case of Seamus Johnston, a transgender male student at the University of Pittsburgh. Johnston filed a discrimination lawsuit on September 16 alleging that university officials violated his rights by not allowing him to use men's locker rooms and restrooms. Owens deliberately misgendered Johnston and mocked the notion that he was entitled to use facilities appropriate for his gender identity:
It's back-to-school time across America and you know what that means: a fresh supply of stories about transgender students demanding special treatment--particularly when it comes to bathrooms and locker rooms.

The latest spat involves an expelled transgender student at the University of Pittsburgh at Johnstown who has filed a federal lawsuit claiming that the school violated her civil rights by preventing her from using men's locker rooms and restrooms, reports the Pittsburgh Tribune-Review.

The student, Seamus Johnston, was born female but identifies as a male. Johnston has undergone several months of hormone treatment recently.

The lawsuit was filed Monday. The suit claims that the school violated federal anti-discrimination laws. Johnston is representing herself.
Owens has previously ridiculed the "big fuss" made by transgender students seeking access to facilities that match their gender identities. Lambda Legal, meanwhile, underscores why access to the proper facilities is vital to transgender people's well-being:
The medical community (and, increasingly, employers, schools and courts) now recognize that it is essential to the health and well-being of transgender people for them to be able to live in accordance with their internal gender identity in all aspects of life--and that restroom usage is a necessary part of that experience.
As the Colorado Division of Civil Rights ruled this summer, denying transgender individuals access to appropriate restrooms "creates an environment rife with harassment."
Owens has routinely used his perch as education editor to attack LGBT people. In a September 11 article, he derided transgender high school students "running for homecoming king, queen, whatever." In August, Owens wrung his hands over the news that a college in South Carolina had assigned freshmen a book featuring gay characters. Such anti-LGBT commentary, unfortunately, is par for the course for a website that repeatedly publishes defenses of Russia's brutal anti-gay crackdown.