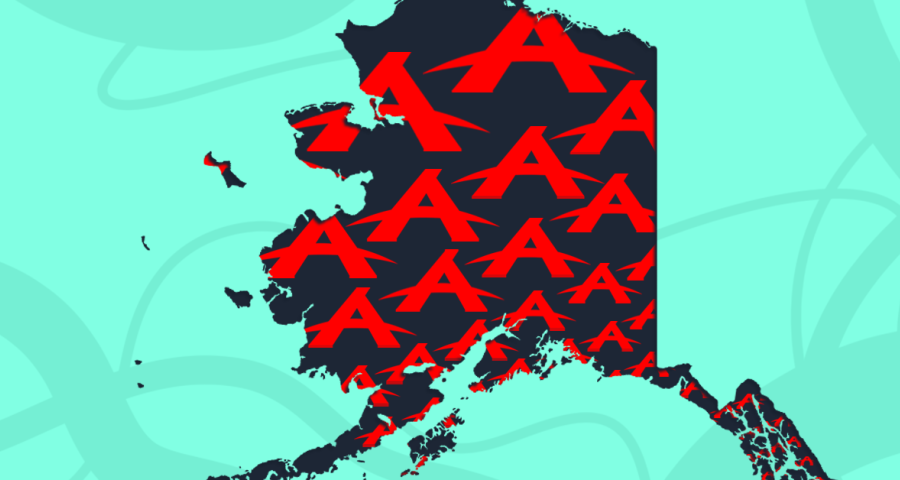 Research/Study
New Alaska Attorney General Kevin Clarkson has been tied to anti-LGBTQ group Alliance Defending Freedom for decades
Clarkson was co-counsel on an ADF case up until he was nominated for attorney general
Update (9/3/19): Since the publication of this article, Clarkson has joined an amicus brief in support of several Title VII Supreme Court cases, including an ADF case, which argue that employers should be able to discriminate based on sexual orientation and gender identity.

Alaska laws protect less than half of the state's LGBTQ population from discrimination based on sexual orientation and gender identity in "private employment, housing, and public accommodations," and Gov. Mike Dunleavy's recent appointment of Attorney General Kevin Clarkson puts LGBTQ Alaskans at even greater risk. Clarkson has a long history of advocating against LGBTQ rights and nondiscrimination policies in Alaska, and he has spent more than two decades working alongside extreme anti-LGBTQ group Alliance Defending Freedom (ADF).

Dunleavy appointed Clarkson as the state's new attorney general on December 5. Clarkson was previously a senior attorney for the law firm Brena, Bell & Clarkson, and he worked directly alongside ADF in a case representing a women's homeless shelter in Anchorage, AK, that is suing to be exempt from the city's LGBTQ-inclusive nondiscrimination policy after it refused to house a homeless transgender woman. Clarkson withdrew from the case on December 6 after being appointed the state's attorney general.

ADF is one of the largest and most powerful anti-LGBTQ groups in the nation and has played a role in over 50 Supreme Court decisions, including on cases regarding abortion, religion, tuition tax credits, and LGBTQ issues. The legal powerhouse has taken dozens of extreme anti-LGBTQ positions, such as supporting Russia's so-called "gay propaganda" law, defending the discredited and dangerous practice of conversion therapy, advocating against adoption and foster care by LGBTQ people, and supporting policies that ban trans people from using facilities that align with their gender identity.

ADF has identified Clarkson as an allied attorney, and his history with the extreme anti-LGBTQ organization spans more than 20 years. ADF has alumni and allies in influential government positions across the country, including in other state attorneys general offices. It is crucial for reporters to include this context when discussing the Anchorage shelter case, or reporting on any other LGBTQ-related matters Clarkson might be involved in as attorney general.

Clarkson was co-counsel on an anti-trans ADF case up until he was appointed attorney general

ADF is representing the Hope Center, also known as the Downtown Soup Kitchen, in its ongoing case, The Downtown Soup Kitchen d/b/a Downtown Hope Center v. Municipality of Anchorage. ADF sued the city of Anchorage in August "to stop it from applying a gender identity law to the Hope Center shelter, which denied entry to a transgender woman" in 2018. The city's trans-inclusive policy was put to a vote in April, but Anchorage voters upheld the protections and "soundly rejected" the ballot measure that sought to repeal them.

Clarkson served as the Hope Center's local counsel, alongside ADF, from the start of the case in early 2018 until he withdrew on December 6, the day after he was appointed attorney general. The Hope Center's case was heard by the U.S. District Court on January 11, and ADF is also pushing several other license-to-discriminate cases through the courts.

Clarkson has a history with ADF dating back to 1997

In 1997, Clarkson attended ADF's National Litigation Academy (now known as ADF Academy), a program that trained "attorneys to battle the radical homosexual legal agenda, defend parental rights, uphold the sanctity of human life, and protect religious freedom." ADF has described the program as "all-expense-paid classes" in exchange for lawyers providing "450 dedicated pro bono hours on matters related to ADF issues." ADF has identified Clarkson as one of its more than 3,300 allied attorneys, who must agree to a "statement of faith" which claims that "homosexual behavior … and acting upon any disagreement with one's biological sex" are "sinful and offensive to God."

Clarkson has also served as local counsel alongside or with the help of ADF on several other cases in Alaska since 1999. In addition to his role in the Hope Center case, Clarkson has served as co-counsel with ADF on a case defending a law that required abortion providers to notify the parents of minors; received training and funding from ADF for a 1998 case regarding a ballot measure attempting "to define marriage as a union between one man and one woman"; received funding and legal support from ADF in a 2005 case regarding benefits for government employees in same-sex relationships; and represented two churches in a 2008 case about a "property tax exemption for religious schools."

In fact, Clarkson has provided ADF with more than 10,000 hours of pro bono or dedicated service, which ADF calls "the equivalent of nearly five years of legal assistance, offered at no cost to clients." Clarkson's extensive work on behalf of the extreme anti-LGBTQ group has earned him ADF's "Silent Watch" and "Gold Service" awards.

As attorney general, Clarkson has broad powers and represents the state on all legal matters

Many state attorneys general have gained power in the last decade as they used litigation to shape policymaking, which The Washington Post has noted "raises concerns because much of it occurs well outside of the public view." Alaska's attorney general has broad powers to advise the governor and represent the state in legal matters, "including the furnishing of written legal opinions to the governor, the legislature, and all state officers and departments." In 2017, former independent Gov. Bill Walker used one such legal opinion from then-Attorney General Jahna Lindemuth to establish his administration's position on tribal recognition and sovereignty, demonstrating how attorneys general can provide a "legal framework" for state governments to act.

As attorney general, Clarkson can also support and defend anti-LGBTQ bills. Attorneys general in other states, including Texas Attorney General Ken Paxton, have previously weighed in on LGBTQ issues. Paxton has supported Texas' anti-LGBTQ "bathroom bill," sued -- alongside 10 other states -- the Obama administration over its guidelines protecting trans students, and filed legal briefs in support of the Trump-Pence administration's discriminatory position against trans-inclusive bathroom policies. Another reported ADF allied attorney who became a state's attorney general, Montana's Timothy Fox, also has a history of using his office to fight against LGBTQ rights.

With Clarkson's appointment to Alaska attorney general, ADF has only expanded its influence over policymaking and the broader fight against LGBTQ equality.