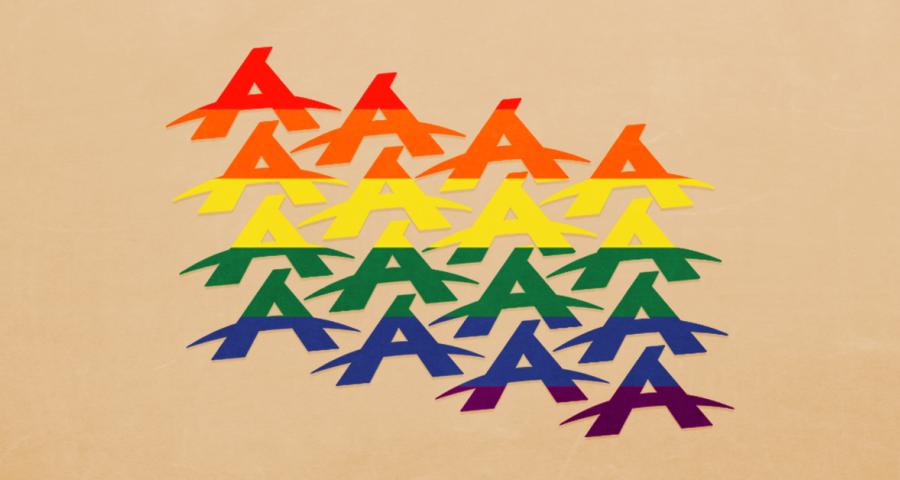 Research/Study
The extremism of anti-LGBTQ powerhouse Alliance Defending Freedom 
"The extremism of anti-LGBTQ powerhouse Alliance Defending Freedom" is an interactive research book outlining the anti-LGBTQ positions of the influential legal powerhouse Alliance Defending Freedom (ADF). These positions were identified through extensive review of public statements by ADF and its representatives, reports on the group's legal and political activities, and publicly available materials created by the group. Information regarding significant portions of ADF's legal and political advocacy work is not publicly available; the group may hold additional positions or engage in additional activity that it refrains from commenting on publicly.
Click here to download the interactive PDF version of this report.
Alliance Defending Freedom (ADF) is one of the largest and most powerful anti-LGBTQ groups in the nation. The legal powerhouse raked in more than $50 million in revenue in 2016 and has what it refers to as a "powerful global network" of over 3,200 "allied attorneys." ADF's influence is widespread. It has played a role in dozens of Supreme Court cases, including ones regarding abortion, religion, tuition tax credits, and LGBTQ issues; it has special consultative status at the United Nations; and at least 55 of its affiliated lawyers, fellows, and former staff served in influential government positions at the state and federal levels in 2017. ADF is leading the fight against transgender student equality by attempting to sway, often successfully, local school policy across the country that affects basic protections for trans students, including their access to restroom facilities that align with their gender identity. The group actively works against nationwide efforts across the country to protect LGBTQ youth from the harmful and discredited practice of conversion therapy. It is also working to prevent LGBTQ people from adopting children by advocating for measures that would allow child welfare agencies to discriminate against prospective LGBTQ parents, among others. It has even targeted protections for transgender prisoners, who are at the highest risk for incidents of sexual violence in prisons and jails. ADF works closely with other influential and extreme anti-LGBTQ groups such as Family Research Council and Liberty Counsel.

In 2017, ADF represented plaintiff Jack Phillips, a Christian baker who refused to bake a cake for a gay couple, in the Masterpiece Cakeshop v. Colorado Civil Rights Commission Supreme Court case. In 2018, the Supreme Court narrowly ruled in favor of Phillips based on the particulars of the case, citing "hostility" the Civil Rights Commission showed against him and, thus, not indicating how similar court cases should play out. ADF is litigating several other cases that may determine whether businesses serving the public have the right to discriminate against LGBTQ people under the guise of "religious" or "artistic" freedom.

Here is a list of areas that ADF has impacted with its work and actions, including positions it has taken and extreme rhetoric it has used:

LGBTQ expression and life

Has supported Russia's so-called "gay propaganda" law

Opposes LGBTQ-inclusive hate crimes protections

Defended "don't ask, don't tell" 

Has promoted the idea that a "homosexual agenda" threatens Christians

Works to legalize discrimination against LGBTQ people by businesses, in health care, and at work

Opposes marriage equality

Has said allowing same-sex couples to marry will destroy the institution of marriage

Transgender identities

Supports policies and bills that would ban transgender people, particularly students, from using the restrooms that align with their gender identity

Touts bathroom predator myth

Spreads myths and junk science about transgender children

Denies transgender identity

Opposes policies allowing transgender people to change their identification documents to match their gender identity

Supports policies mandating that transgender people who are in prison be placed in facilities based on their sex assigned at birth rather than their gender identity

Opposes allowing transgender people to serve openly in the military and the use of defense funding for medically necessary treatment for transgender service members 

Supports requiring surgery or sterilization of transgender people seeking to change identification documents or names

Minors, students, and parenting

Spreads myths about LGBTQ parenting, such as that having same-sex parents is not good for children

Advocates against adoption and foster care by LGBTQ people

Opposes LGBTQ-inclusive curriculums and claims schools indoctrinate students into homosexuality

Opposes anti-bullying policies that protect LGBTQ youth

Has defended anti-LGBTQ teachers

Mental and physical health

Supports conversion therapy

Has called homosexuality a disorder

Has said high rates of mental illness among LGBTQ people are the result of their sexuality

Has disparaged the LGBTQ community using statistics about sexually transmitted diseases including HIV/AIDS

Extreme rhetoric

Has compared LGBTQ people to pedophiles and said gay people are more likely to engage in child abuse

Has stated that being LGBTQ is harmful to children and society

Has compared LGBTQ people and advocates to Nazis

Has claimed that Matthew Shepard's murder was not a hate crime

Has used other rhetoric to demonize LGBTQ people

Interactive research book design by Melissa Joskow.