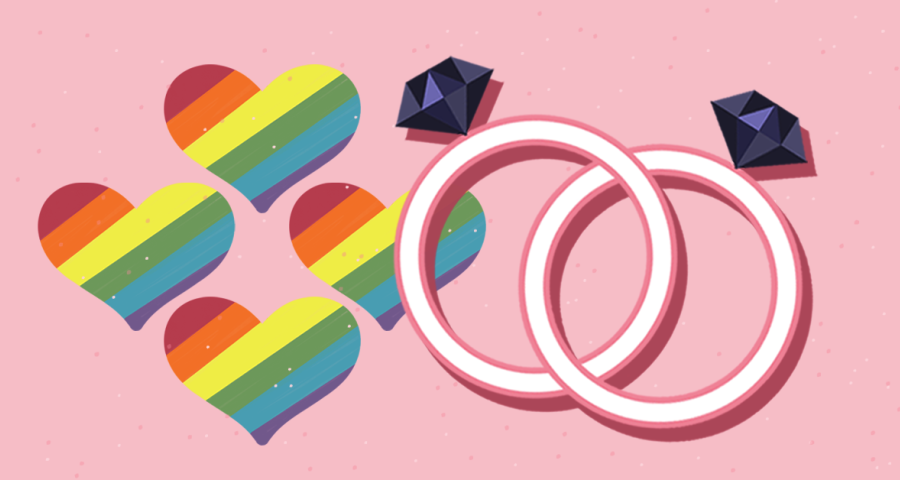 Research/Study
Alliance Defending Freedom spent big fighting against marriage equality in Latin America and Europe. It's losing.
Last year, Alliance Defending Freedom (ADF), a designated anti-LGBTQ hate group, fought against marriage equality in Latin American and European courts, including by presenting oral arguments before the Inter-American Court of Human Rights (IACHR) in the Americas. Multinational courts in both countries recently ruled or advised in favor of same-sex marriage and spousal recognition. The international courts' opinions show that attempting to export anti-LGBTQ bigotry abroad is not always a winning battle, even as ADF gains influence in our court system.

The IACHR is a part of the Organization of American States (OAS), an organization that "brings together all 35 independent states of the Americas and constitutes the main political, juridical, and social governmental forum in the Hemisphere." On May 17 of last year, ADF International presented oral arguments before the IACHR against legalizing marriage equality in its member states. The IACHR was reviewing a petition submitted in 2016 by Costa Rican President Luis Guillermo Solis, "who had vowed to increase rights for lesbian, gay, bisexual and transgender people in the majority Catholic country." Talking about the case, ADF International legal counsel Neydy Casillas had said, "While the right for men and women to marry is recognized under international law, there is no corresponding right to same-sex marriage or a name change based on 'gender identity.'" Casillas continued, "The American Convention on Human Rights does not obligate Member States to recognize same-sex partnerships."

On January 9, Reuters reported that the IACHR ruled "that countries in the region should legalize same-sex unions." According to AFP and Costa Rica's Tico Times, the ruling "said gay married couples should have the same rights as heterosexual ones existing under each country's laws." The court also ruled that transgender people should be able to change their names on identification documents. In response, Costa Rica's government said that it "would take steps to adopt the court's criteria 'in its totality.'" And on January 17, Panama's government also "signaled it plans to comply" with the ruling, according to the Washington Blade.

ADF International showcased this work in its Annual Report 2017, writing that its team argued "in defence of Costa Rica's definition of marriage." ADF and another anti-LGBTQ hate group, C-Fam, both participated in the 47th annual session of the OAS General Assembly.

In a separate international case, ADF submitted an intervention in April to the European Court of Justice (ECJ) against a married Romanian and American gay couple who were fighting for their right to live together. The couple challenged Romanian authorities' decision to refuse the American husband's residence permit. On January 11, a senior adviser to the ECJ backed legal residency for same-sex couples under the definition of "spouse." According to the BBC, "ECJ Advocate General Melchior Wathelet said the term 'spouse' included, under the freedom of residence of EU citizens and their family members, spouses of the same sex." "Opinions given by ECJ advocate generals are non-binding on the court's judges," The Guardian noted, "but are normally followed by the full court." The court decision, which is expected in a few months, "could have wider repercussions for the range of benefits and rights" same-sex married couples can claim.

As expected, ADF saw the repercussions of the decision in a very different way. In April, ADF International legal counsel Adina Portaru, the "leading lawyer on the third party intervention," released a statement saying, "Forcing a Member State to amend its national law to legally recognize same-sex relationships means deliberately ignoring a national democratic process." The statement also claimed that the ECJ "runs the risk of undermining the law" in many EU countries and "creating legal chaos as a result."

ADF International also highlighted its work before the ECJ in its Annual Report 2017. Additionally, ADF gave legal assistance to a "Coalition for Family" in Romania that worked to collect 3 million signatures across the country in order to get a referendum "to amend the constitution to prohibit gay marriage" up for a vote. Anti-LGBTQ hate group Liberty Counsel also gave legal assistance and organized for Kim Davis, the Kentucky county clerk who refused to issue marriage licenses to LGBTQ couples in 2015, to visit the coalition. The United Nations has granted ADF a special consultative status, which allows its attorneys access to treaty and convention drafting meetings. C-Fam also has the same status.

ADF is the largest designated anti-LGBTQ hate group in the nation, and the group and its representatives have supported a number of extreme positions, including criminalizing gay sex both domestically and abroad. According to a major investigative report by The Nation's Sarah Posner, ADF has "redoubled its efforts to portray its views as mainstream" amid its growing influence, including its role in the U.S. Supreme Court case Masterpiece Cakeshop, Ltd. v. Colorado Civil Rights Commission. ADF's international arm has grown to "50 team members in 8 countries," with a budget of more than 3.5 million euros, and engagement in "580 ongoing legal matters in 51 countries." Its work in international courts proves that ADF is not simply interested in "free speech" and is in fact dedicated to eroding every aspect of LGBTQ equality both in the U.S. and abroad. It is to be seen whether ADF's arguments prove successful in the Masterpiece Cakeshop case before our own nation's high court, but failures abroad illustrate that international courts aren't falling for them.