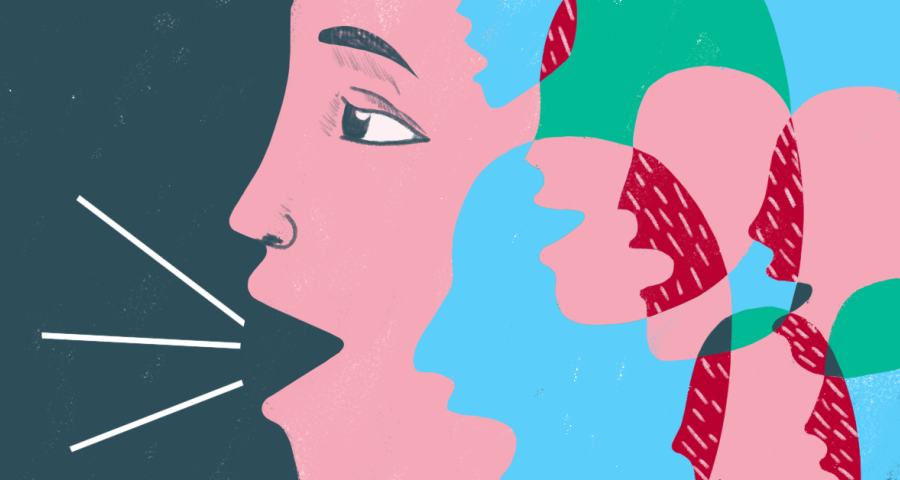 Research/Study
Only MSNBC hosted LGBTQ opponents of the Trump-Pence administration's plan to define away trans identities
While MSNBC aired segments featuring six LGBTQ people, Fox News hosted anti-LGBTQ group leader Tony Perkins and two anti-trans gay women
The Trump-Pence administration is "considering narrowly defining gender as a biological, immutable condition determined by genitalia at birth," which would be "the most drastic move yet in a governmentwide effort to roll back recognition and protections of transgender people," according to an October 21 New York Times report. When TV news reported on the proposal, only MSNBC hosted LGBTQ guests to condemn it, while Fox hosted primarily anti-trans voices, including two gay women and major anti-LGBTQ group leader Tony Perkins.

The Times reported that the definition would be established under Title IX, which bars "gender discrimination in education programs that receive government financial assistance." Title IX is enforced in part by the "Big Four" federal agencies -- the departments of Education, Justice, Health and Human Services, and Labor -- most of which currently employ anti-LGBTQ group alumni who would potentially implement the policy. According to the Williams Institute, there are roughly 1.4 million American adults who identify as transgender, all of whom would be impacted by the proposed change. CNN reported that "if adopted, such a definition could exclude transgender people from existing federal civil rights protections in education, employment and access to health care." The move is part of a greater trend of the Trump-Pence administration going after transgender people, and transgender advocates and their allies have sounded the alarm about the proposal and are fighting back.

How TV news covered the proposal

Following the Times' reporting on the Trump-Pence administration's proposal, broadcast and cable TV news spent a moderate amount of time covering the issue. MSNBC turned to transgender and queer guests to discuss the impacts of the proposal, while Fox News hosted primarily anti-transgender guests, including Perkins. Though generally critical of the proposal, CNN's segments relied entirely on CNN hosts, commentators, and reporters, none of whom openly identify as LGBTQ.

In discussing the proposal, MSNBC hosted six LGBTQ people, four of whom identify as trans, who were able to explain the personal impact the Trump administration's proposal would have on the trans community.

On October 23, MSNBC Live with Hallie Jackson hosted Laverne Cox, a transgender actress and activist, who outlined the Trump-Pence administration's history of anti-trans policies, as well as those proposed around the country in state legislatures. Cox said that state legislatures "are continually trying to introduce legislation banning transgender people from public life" but noted that "we have fought those battles, and we have won." She explained that "over and over again the courts have held that transgender people are covered by Title IX and Title VII." Cox said, "They want to make us afraid, but we need not be afraid."

MSNBC Live with Hallie Jackson aired an October 22 segment featuring National Center for Transgender Equality's (NCTE) Raffi Freedman-Gurspan, who was the first out transgender person to be appointed to a White House job. Freedman-Gurspan called the proposal "an abomination" and highlighted that the new definition does not align with medical consensus or the lived experiences of trans people. She also noted the many anti-trans actions and rhetoric of the Trump-Pence administration and highlighted activism by the trans community and their allies who are ready to fight the proposal. Freedman-Gurspan ended the segment by saying, "We won't be erased. We are standing up. … We are going to get through this."

During other segments, MSNBC also hosted Mara Keisling, a trans woman and president of NCTE; Hannah Simpson, a trans woman and activist; Masha Gessen, an LGBTQ journalist; and Sarah Kate Ellis, a lesbian and president of GLAAD. Additionally, Rachel Maddow, an out lesbian, did a monologue on her October 22 show about the proposal in which she contextualized the history of Republican administrations rolling back LGBTQ rights.

While MSNBC turned to LGBTQ people who were either transgender or trans allies for their insights on the potential impact of the Trump-Pence administration's proposal, Fox News hosted primarily anti-transgender guests, including two gay women and extreme anti-LGBTQ group Family Research Council's (FRC) President Tony Perkins.

In Fox News' first substantial segment about the proposal, Fox News at Night with Shannon Bream aired a debate between liberal radio host Ethan Bearman and FRC's Perkins, who was also appointed to the U.S. Commission on International Religious Freedom in May. During the segment, Perkins praised the proposal and resorted to fearmongering when presented with historical facts about gender identity. Perkins also pushed the the thoroughly debunked myth that trans-inclusive policies pose a threat to the safety of women and girls. From the segment:

What we're doing by this policy that was put in place without an act of Congress -- this was the Obama administration -- we're putting people at risk. We're actually denying people equal protection under the law, because under this, we would force women that are going to battered shelters for abused women, we would force them under government policy to be housed with men, biological men. This makes no sense.

On October 23, Tucker Carlson, who has an anti-transgender track record himself, hosted Tammy Bruce, an anti-trans lesbian and president of the conservative group Independent Women's Voice. In the past, Bruce has criticized trans-inclusive restrooms and compared being transgender to "a child" thinking they are "a cocker spaniel. She has also defended Jack Phillips, the Christian baker who refused to bake a wedding cake for a gay couple and who was represented by extreme anti-LGBTQ powerhouse Alliance Defending Freedom at the Supreme Court. During the segment, Carlson claimed that the government recognizing the trans community would hurt women, and Bruce leveraged her identity as a lesbian to dismiss the impact of the proposal on trans people.

Additionally, Fox News' The Story with Martha MacCallum hosted Camille Paglia, also an LGBTQ-identified person who is critical of trans identities. During the segment, Paglia pushed anti-trans narratives about biology and said that trans-inclusive policies are "unfair" in areas like athletics. She also described herself as transgender while criticizing the trans community. Paglia has made similar comments in the past, saying, "Although I describe myself as transgender (I was donning flamboyant male costumes from early childhood on), I am highly skeptical about the current transgender wave." In other reporting, it appears that she identifies as gay and uses female pronouns.

CNN had at least eight separate significant discussions, news reads, or reports covering the proposal but failed to host a single LGBTQ person in its reporting. Though the network's coverage was generally critical of the proposal, CNN's shows only used staff commentators and reporters to discuss it.

Broadcast TV news outlets ABC and CBS barely covered the story at all, only airing news reads with no comprehensive segments or reporting, and both networks failed to feature any LGBTQ voices. NBC, however, aired a package on NBC Nightly News with Lester Holt that included a clip from NCTE's Freedman-Gurspan's appearance on MSNBC Live with Hallie Jackson. It also aired a report on Today.

Additionally, PBS aired a segment featuring LGBTQ legal group Lambda Legal's Sharon McGowan and was the only TV outlet so far to contextualize the anti-LGBTQ track record of Roger Severino, head of the Department of Health and Human Services' Office for Civil Rights, the department spearheading the proposal.

Methodology

Media Matters searched Nexis transcripts for cable TV coverage appearing between October 21 and 23 on CNN, Fox News, and MSNBC -- as well as transcripts of broadcast TV coverage on ABC, NBC, and CBS -- for mentions of the words "transgender" or "health and human services" as well as mentions of the words or variations of the words "trans," "sex," or "gender" occurring within 10 words of the words or variations of the words "memo," "policy," "definition" or "Trump." Additionally, Media Matters conducted searches on Snapstream for the same time frame for the same terms. "Significant discussion" is defined as two or more speakers in the same segment discussing the proposal with one another.